Perfect Thanksgiving Wine Pairings for This Year's Celebration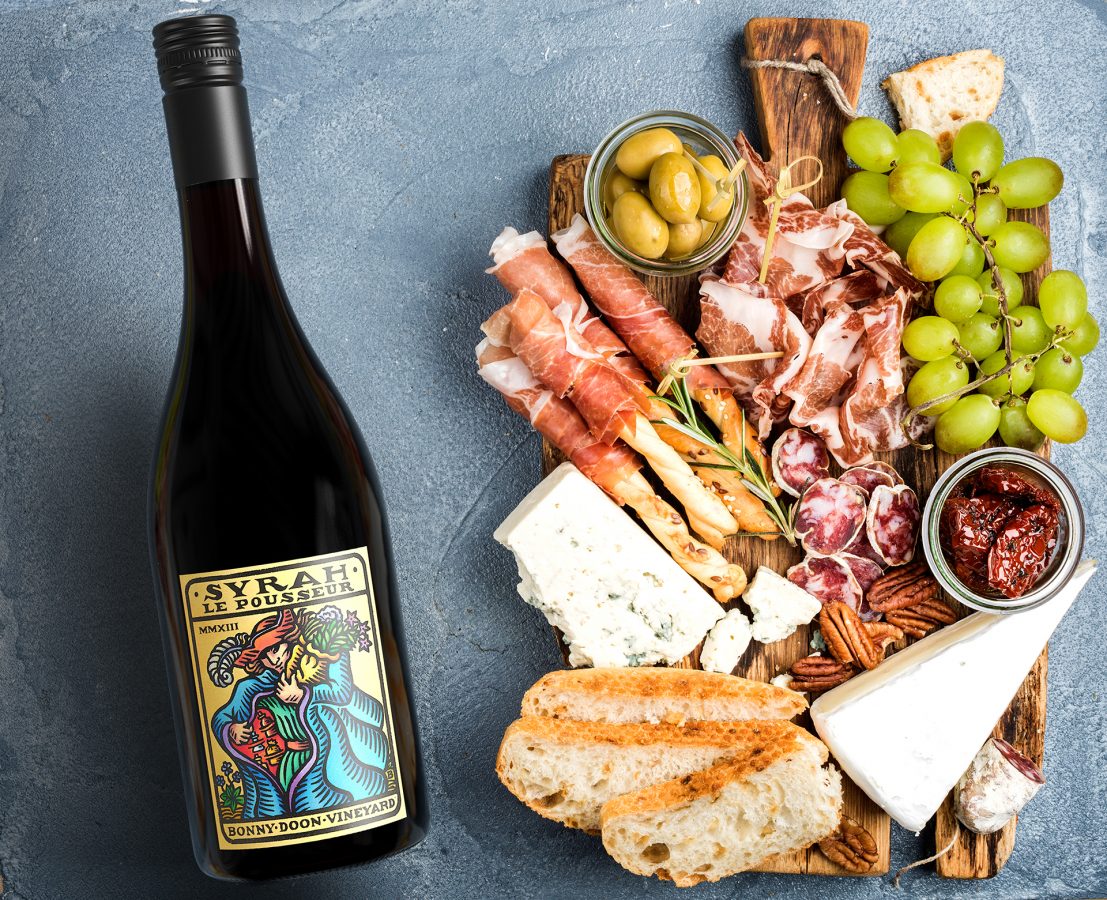 It's already that time of year again! Whether you're cooking for a horde of loved ones, or are charged with wine duty for your celebration, we have Thanksgiving wine pairings to please everyone at the table.
---
For the Group of Many Tastes
Have a little bit of everything in your group? These dynamic selections offer a diverse collection of tastes and approaches to suit every niche. Cover all of your bases with this collection.

49% Grenache, 19% Grenache Blanc, 13% Mourvèdre, 12% Carignane, 4% Cinsaut, 3% Roussanne
This dry rosé will pair with everything at your Thanksgiving table… if the bottle makes it through appetizers! With a subtle and haunting perfume, this wine is all about elegance and restraint. Rosehips, cassis, fraises de bois, citrus rind, with a wonderfully austere stony finish. Goes perfectly with oysters (if you're going for a nontraditional menu), but is equally at home aside a cut of roasted turkey. A truly versatile option to consider as you drum up your Thanksgiving wine pairings.
66% Grenache Blanc, 34% Roussanne
Since 2003, we've produced this blend of grenache blanc and roussanne derived from a single vineyard source, the Beeswax Vineyard in the Arroyo Seco region of Monterey County. The white analog of Le Cigare Volant, it's a rich, savory wine, intensely flavored for a relatively modest level of alcohol.
Le Cigare Blanc remains a great vin de gastronomie, pairing well with rich, buttery dishes. Savory vegetable gratins and other side dishes are the perfect match to this Rhône white blend.

39% Mourvèdre, 33% Grenache, 26% Syrah, 2% Cinsault
Anaerobically perfected in 20 liter glass demijohns on its lees, this wine represents the peak of elegance in the Bonny Doon Vineyard range. Lovely with game birds, lamb, or venison; think pan seared lamb chops with rosemary & garlic, duck liver pâté, grilled quail, and venison steak. Pairs equally well with simpler fare, like cheese.

100% Syrah 
An incredibly accessible wine, great by the glass, and was named one of Food & Wine magazine's best Thanksgiving bargain syrahs!
Wild plums, blackberries, Griotte cherries and licorice (of course). The tannins are soft and supple, and the wine has so much persistence. Benefits enormously from decantation, and is ideally served in large balloon Burgundy glasses. Pair with lamb chop with a minty chimichurri, or even a bit of briny grilled eggplant.
---
Fail-Safe Family Friendly Picks
You can't go wrong with these crowd-pleasing best sellers! These popular selections make for fantastic Thanksgiving wine pairings, and pair seamlessly with a traditional Thanksgiving menu from start to finish.

54% Semillon, 43.5% Sauvignon Blanc, 2.5% Orange Muscat
A blend of Semillon, Sauvignon Blanc, Sauvignon Musqué and a homeopathic amount of Orange Muscat, "Gravitas" is an homage to the earthy, floral whites of Bordeaux. It's a real treat for those who are familiar with Bordeaux-style white blends, but approachable for everyone at the table.
Light, deft, and full of fresh acidity, this wine pairs perfectly with all manner of seafood and lighter entrées. Roasted veggies make a great accompaniment, too!

76% Carginane, 24% Mourvèdre
Your roasted turkey will be stunning with Cunning. All jokes aside, this Rhône red blend of Carignane & Mourvèdre is a staff favorite when choosing Thanksgiving wine pairings. Griotte cherry lozenge, lush, full texture, tobacco, and the unmistakable umami-rich flavor of beef bouillon serve well with traditional Thanksgiving staples like Turkey and savory stuffing.

39% Mourvèdre, 33% Grenache, 26% Syrah, 2% Cinsault
Our flagship red blend since 1984, and a "Great Wine" Winner at Slow Food's Slow Wine Awards. Tannic and meaty in the lower registers; peppery, fruitful and delicately floral in the top, all the while showing great balance and harmony. Perfect with a standing rib roast.

100% Grenache Blanc
Our late harvest Grenache Blanc dessert wine is extremely well balanced with acidity. Coconut, papaya, pineapple, pear and quince paste in the nose, and a suggestion of dried fruit. There is a wonderful toastiness to the nose, and maybe even the caramelized sugar of a of crème brulée. Pairs effortlessly with pumpkin pie, apple tart, or a course of nuts and cheeses.
---
Undiscovered Favorites
Different from each other as they may be, these unique selections are sure to bring the family together. Introduce your loved ones to unique and delicious finds that can fulfill even the most particular tastes in the room.

36% Cabernet Sauvignon, 22% Petit Verdot, 22% Tannat, 9% Syrah, 7% Merlot, 3% Cabernet Franc, 1% Petite Sirah
Our "A Proper Claret" is lean, and neither overly alcoholic (weighing in at 13.2%) nor overly extracted, nor overly oakèd; precisely what one would imagine A Proper Claret to be. A silky note of violets and textural elegance lend evidence of the Petit Verdot (22%), in counterpoint to the lead-in-the-pencil firmness offered by the inclusion of the virile Tannat (22%).
Pairs deliciously with a wild mushroom risotto, roasted turkey roulade, or even smoked duck. A perfect wine to have in your glass on a chilly evening by the fire.

55% Grenache, 23% Mourvèdre, 10% Roussanne, 7% Cinsaut, 3% Carginane, 2% Grenache Blanc
Calling all sherry lovers! The Vin Gris Tuilé has a distinctive production process, aged 9 months al fresco in glass demijohn, turning it a brick orange color from the oxidation. Its unique production process imparts a distinctive nuttiness with definitively sherry-like qualities. It's light, tangy, and dry with notes of lemon, tangerine, butterscotch, caramel, and candied pecan.
Serve it before dinner as an aperitif, or alongside Mediterranean cuisine. Also pairs well with French onion soup, or even oysters on the half shell.

100% Moscato Giallo
A sweet white wine that can charm even the most delicate of palates. The first impression is lavender, immediately followed by candied citrus peel and musk melon, with the slightest trace of bitterness.
Ideal with a savory course like foie gras or a blue cheese cake appetizer, but also just fine as a dessert wine with a fruit dessert. Staff favorite pairings include spicy Sichuan hot pot, Korean cuisine, such as Bibimbap or Ojingeo Bokkeum (Spicy Squid Stir Fry), or Thai. A bit of spice plays nice when pairing the Moscato Giallo!
---
Looking for more Thanksgiving wine pairings and ideas? For more wine suggestions, or for more pairing ideas, check out our holiday packs.